About Strata Mastery
As body corporate experts, we deliver the essential tools to manage a body corporate.
Whether you are a small scheme development of only 2 lots or a layered, mixed use scheme comprising of over 3000 lots, we can assist you!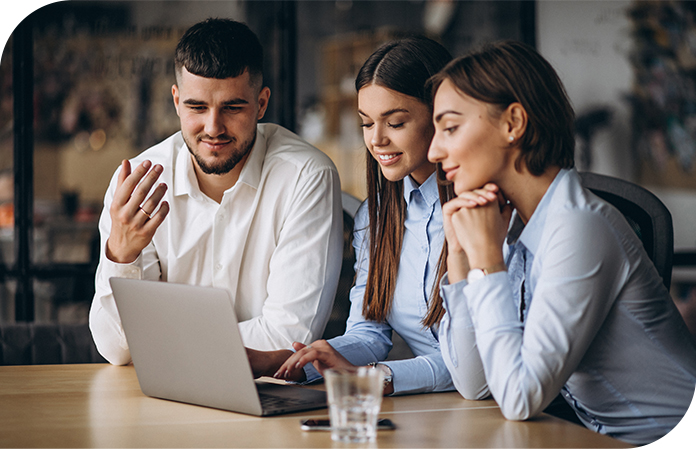 More about us
About Our Vision
Our focus is on delivering quality service, not quantity. For this reason, we have capped office growth to enable both staff and clients to receive premium services at the right price. We believe in empowering and educating our clients and offer support as and when required. We adopt a proactive approach to all aspects of management including a focus on up-skilling caretaking service contractors, bringing on board a team of specialist body corporate service contractors (plumbers, electricians, lift consultants, decorators, engineers, lawyers) and internally auditing all schemes to minimise any risks or potential hazards on the common property. Our commitment is in improving the communities we serve.
Premium Body Corporate Services At The Best Price
For a confidential obligation free consultation, please complete form
About The Founder
The Founder of Strata Mastery, acquired her Full Real Estate Industry Practitioner License in 2004. Stephanie Yun is a "QUEST Newspapers" – 5 Times Award Winning Business Owner and "QUEST Newspapers – Hall of Fame" Recipient.
Stephanie started her career in body corporate management in 2005 and her professional achievements have spanned well over a decade and included branch management and day-to-day operations within body corporate practices located within the central Brisbane district. Strata Mastery, as a result, is a company that is synonymous with performance excellence, the highest standard of ethics, technical precision and an unwavering commitment to your body corporate scheme.
Stephanie, in collaboration with other industry specialists, is professionally dedicated to delivering practicable, hands-on training and body corporate management services to Lot Owners, Committee Members and Building Managers, whilst also helping to develop and implement the ABMA Building Management Code as the national objective standard, to ensure that safe building and construction practices are adopted across the country.
How it all started for me?
As a Strata Manager I would often attend committee and general meetings where well-meaning yet inexperienced Caretakers and Committee Members struggled. In an effort to assist, I would volunteer my personal time assisting clients to improve their general knowledge and understanding of body corporate legislation and day-to-day body corporate committee processes. By default, I would also find myself creating customised office documents and guidelines for building management reports, service contractor work orders, by-law contravention policies and procedures and the list continues.
The resultant success I observed in client productivity and confidence were the founding motivations behind the creation of Strata Mastery – a body corporate specialised training program. Today, my direct clients continue to be my daily inspiration. Any owner volunteer who dedicates their personal time to serve on a body corporate committee and to address head-on its' multifaceted issues, deserves our utmost respect.
I have also always held the professional view that the only role more difficult than a Strata Manager is a Building or Facilities Manager. I am personally driven to help those who help themselves. It's really that simple. Coaching has been a natural progression and personal passion of mine. I continue to learn something new within my industry every day and I value the opportunity to share my knowledge and professional experiences with others.
Strata Mastery – Body Corporate Management was born out of a personal driver and necessity to deliver a higher level of service the industry had not yet envisaged for committee members and building managers. Our focus is on quality service, not quantity. We are a boutique office with a key focus on customer service.