Welcome to Strata Mastery
Strata Mastery is the first stop for anyone who presently lives or has invested in a body corporate within the state of Queensland OR for anyone who presently owns or is looking to buy management rights for the first time. In this capacity, you will either be required to appoint, oversee or alternatively actively perform the duties and functions of the (onsite) Building Manager/Caretaker/Facility Service Contractor/Letting Agent or a Committee Member and may not be sure of where to start. In the strata management and strata investment field, knowledge is power, which is why we hand the power back to you, through providing everything you need to become better informed and hit the ground running to "take control of your investment" and effectively self-manage your body corporate.
1. Industry Specialist Service Directory:
Finding a suitably qualified, body corporate, industry specialist you can trust is not always easy. At "Strata Mastery" we have sourced only the industry's best and provide this in one convenient location at no cost to you! This is a FREE community service (please click on the video link provided below for further details). Register as a member today and continue to receive industry news and helpful industry tips!
2. Educational Workshops + Courses – How to:
Master key components of body corporate legislation that is specific and relevant to your scheme. Enrol in the STRATA MASTERY – "Body Corporate Best Practice" Workshop for building managers, facility managers, property managers, strata managers and service contractors (click on video link provided below for further details).
Ensure that your scheme delivers on the statutory, mandatory and minimum objective standards for building compliance and better understand how you can apply the Australian Building Management ("ABMA") Code to day-to-day body corporate management or commercial business practices.
Understand the roles and responsibilities of the onsite Caretaker, Committee, Lot Owner, External Letting Agent/Property Manager and Service Contractors when dealing with building maintenance, upgrades and repairs.
Learn how to avoid common rookie mistakes that waste time and expose your body corporate to unnecessary building risks.
Ensure that the mutual interests of the body corporate and caretaker are sufficiently met when selling/transferring or assigning management and letting rights.
All "Strata Mastery" Body Corporate Best Practice educational workshops are conducted in person and course content is customised to meet your specific scheme needs. This is to ensure that only the highest educational standards are met, every time! For more information, please take a tour of our site today.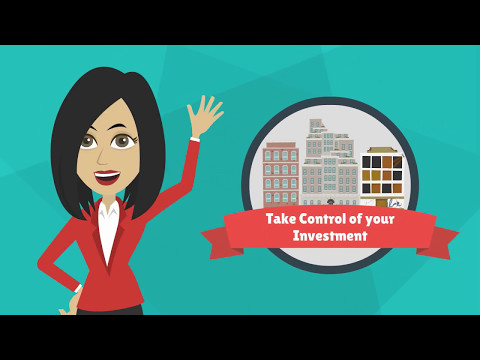 3. Interesting Discussion + News:
Join us in "The Press Room" and enjoy the latest in industry news, events and articles of community interest.
4. Platinum Club Membership:
Be inspired. Experience a whole new world in strata management. Strata Mastery's Platinum Club – Member's Playground is now available! Proactive Committee Members and Building Managers are provided unlimited access to an immediate source of body corporate management tools to best comply with State (Qld) building compliance regulations and Body Corporate Code of Conduct statutory obligations. Committee Members and Building Managers may now subscribe to –
PLATINUM CLUB "TEMPLATE DIRECTORY" – A collection of ready-made (sample) building policies and strata procedures. Resources include (but are not limited to) the following: Committee Guide to Building Defects, Committee Guide to Common Property Capital Upgrades, Committee Guide to Assignment of Management Rights, Body Corporate Communication Scheme Policy, Body Corporate By-Law Breach Scheme Policy + More.
PLATINUM CLUB "MOTION DIRECTORY" – A comprehensive directory of body corporate/committee resolutions + associated legislative references, which comply with the Body Corporate & Community Management Act 1997 + The Australian Building Management "ABMA" Code 2017. Motions include (but are not limited to) the following: Implementation of Main Asset Register + Preventative Maintenance Plan, Implementation of Workplace Health & Safety Compliance Management Plan, Appointment of New Building Establishment Records Auditor, Appointment of (Assignment of Management Rights) Pre-entry Competency Assessor, Appointment of (Assignment of Management Rights) Pre-settlement Exit Survey/Common Property Inspection Report + More
All "Platinum Club" management tools are proudly brought to you by Strata Mastery and Grace Lawyers to ensure that only the highest performance standards are consistently met.
COMMITTEE BENEFITS –
Streamlined body corporate process and procedures
Adherence with relevant industry Acts + Regulations
Reduction in Committee personal downtime
Reduction in body corporate lawyer consulting fees
Advice + Help from an independent industry expert and ABMA Industry Accredited Practitioner 24/7
CALL US FOR A FREE TRIAL! 
.
For workshop bookings or queries, please call or write to us today. A Strata Mastery consultant will be with you soon.