Body Corporate Best Practice (Part A) – Half Day Customised Course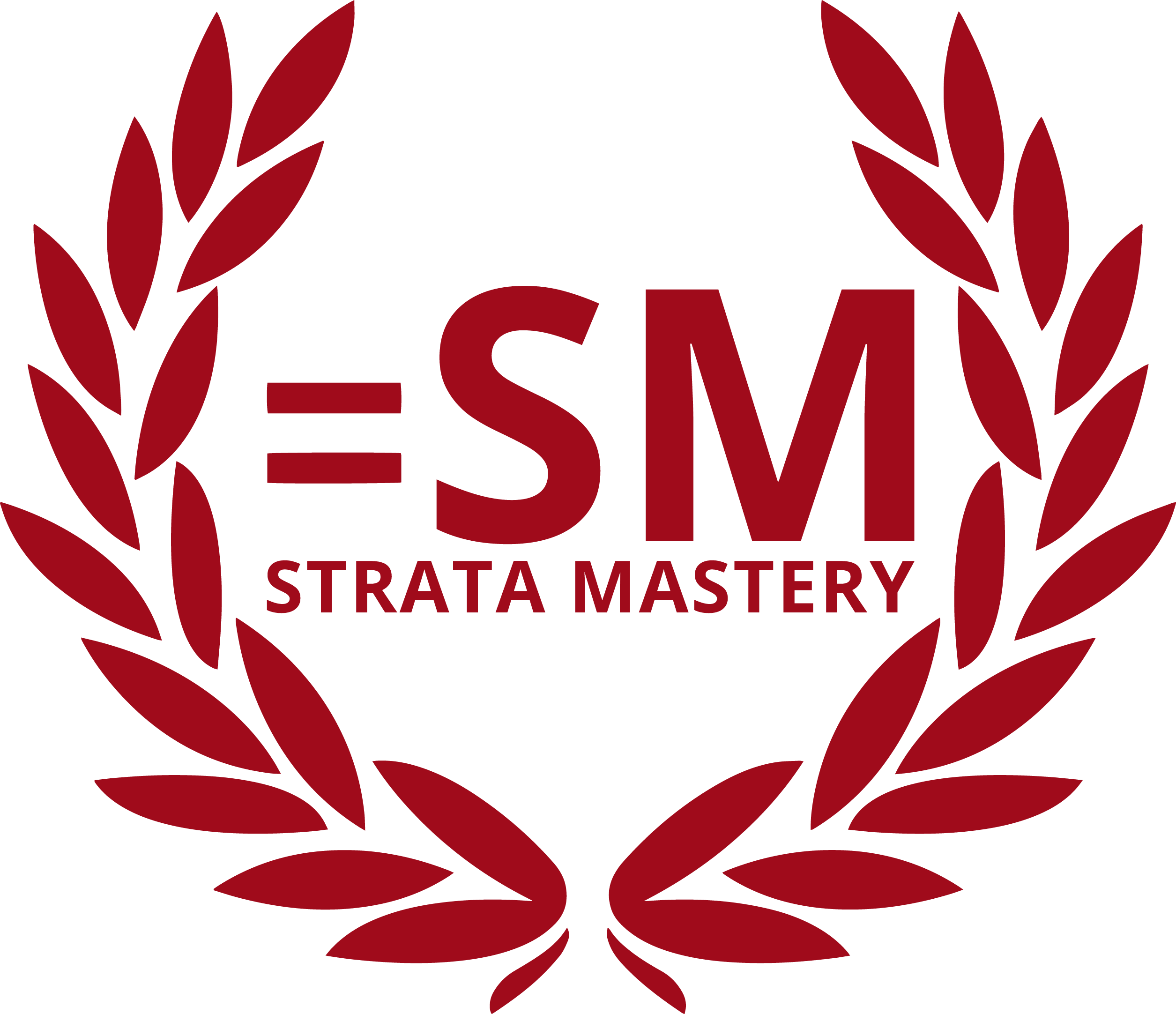 Course Type
Body Corporate Best Practice – Half Day Customised Course
Reference Code
BCBP (Part A)
Course Duration
3 to 4 Hours
Student Type

Caretakers/Building Managers/Facility Managers
Prospective Purchasers of Management Rights
Committee Members (Chairperson, Secretary, Treasurer & Ordinary Members)
Lot Owners/Owner Investors/Owner Occupiers
Strata Managers/Body Corporate Managers
Property Managers/Letting Agents
Real Estate Sales Agents
Tradesperson/Tradesman/Tradespeople
Self-Managed Body Corporate
Property Developers

Course Description
Students are provided an Introduction to the Body Corporate & Community Management Act and associated Regulation Module/s (specific to each scheme/site) to best comply and deliver on the Committee/Caretaker/Body Corporate Manager "Code of Conduct" legislative obligations.

Courses are ideal for those presently living, working or looking to invest within the strata sector for the first time and require a higher understanding of building compliance obligations and the day-to-day body corporate operational requirements.

Students are provided the opportunity to customise the 4 Hour training session to best compliment their individual competency levels. Students undertaking the Body Corporate "best fit" training program, may select up to 8 course modules/subjects of greatest importance and relevance.

Trainers will endeavour to cover all nominated modules/subjects within the allocated timeframe. Students may also extend training session times as and when required.

Please note that students wishing to complete all course modules/subjects are directed to the "Body Corporate Best Practice – Full Day Training Program.

Course Subjects
STUDENTS MAY SELECT UP TO EIGHT (8) SUBJECTS FROM THE FOLLOWING –

Course subject options:

Introduction to the BCCMA97 – "Code of Conduct" for Body Corporate Managers/Caretakers/Committee Members

Understanding Your Scheme Profile (Module Type, Class Type, Rise Type) & Distinguishing The Key Components of Legislation That A Relevant To Your Scheme

Understanding The Roles And Responsibilities of Committee Members (Chairperson, Secretary, Treasurer, Ordinary Members, Body Corporate Manager & Building Manager/Caretaker)

Body Corporate & Caretaker Spending Limits & Authorities – How When, Where & Why Body Corporate Funds May Be Expended?

Essential Building Management Tools (Identifying & Reviewing Key Documents – Community Management Statement, Sinking Fund Forecast, Insurance Policy)

New Building Establishment Requirements (In Accordance With The ABMA Code)

Body Corporate By-Law Breach – Caretaker Versus Committee Obligations, Process & procedures

Committee Meeting Versus General Meeting Operational & Legislative Requirements

Building Maintenance – Lot Owner Versus Body Corporate Responsibility

Letting Versus Caretaking Responsibilities – When Should The Body Corporate Be Informed

Power To Enter Lots & Emergency Expenditure By The Body Corporate

Understand the Body Corporate Insurance Claim Process & Procedure

Building Management Plan + Annual Administration & Sinking Fund Budget Preparation Requirements

Understanding The Body Corporate Financial Year Cycle & Learning How To Maximise This Knowledge To Your Advantage

How to Prepare a Common Property Conditions Report

Student Scheme Requested Items (e.g. How To Prepare Motions For Body Corporate Consideration, How To Chair An Annual General Meeting, How To Prepare a Building Manager's Report)

Time Schedule
Monday to Sunday (7 Days A Week)

Morning Session
8:30am – 12:30pm

Afternoon Session
1:00pm – 4:00pm

Course Venue
Video Conference Training

Skype
Google – Hang Out
Other

Onsite

Owner's Unit
Manager's Unit
Property Developer's Office

Off-Site

Venue of Client Choice or Alternatively (Please See Below)

Brisbane Square Library
266 George Street, Brisbane City
Telephone 07 3403 4166

Opening Hours:
Monday to Thursday 9:00am – 6:00pm
Friday 9:00am – 7:00pm
Saturday 9:00am – 4:00pm
Sunday 10:00am – 3:00pm
Closed on Public Holidays

Meeting Room Hire Fees & Charges – Category One, Up to 50 people:

Rate: $18 per hour, 2 Weeks Advance Bookings Required

Trainer's Travel Charges To & From Training Venue May Apply:

Industrial Award Rate of $0.80/km

Course Fee
Normal Rate:

$695 + GST/Person


Strata Mastery Member Rate:

$595 + GST/Person


Text Book (Layman's Guide):

$55 + GST/Copy


Postage & Handing Charges Apply to Courses Delivered Via Video Conference Link:

 $25 + GST (Domestic), AT COST (International)


Workshop Material:

All student guides, text books and certificate is provided on or prior to training date.

Group Discounts Apply For Groups of 2 Or More (50% Discount for Second Person) – Please Contact Us For A Quote
Visit the Strata Mastery HOME Page

Course Completion

Upon completion of the course, students will receive:

BCBP (Part A) – Certificate of Participation
Strata Mastery – Electronic Student Participant Badge

Course Enrolment Requirments

Scheme documents are requested to be forwarded to Trainers not later than

2 weeks prior

to all scheduled workshops –

Community Management Statement (CMS)

Caretaking & Letting Agreement (If Applicable)

Sinking Fund Forecast

Asset Register & Contracts Register (If Available)

Notice of Previous Annual General Meeting (Including all Supporting Documents)

Documents may be requested from your Strata Manager/Body Corporate Manager and forwarded to: workshops@stratamastery.com.au

Course Registration

For a free quotation or to enrol today, please contact Strata Mastery on telephone 07 3861 1432 or complete the on-line enquiries form provided.


Contact Us for more information.
"Without a doubt important information. The kind of information managers do not want to learn through experience!"-
BCBP Training Course – Top 5 FAQs
1. What is the role and responsibilities of a body corporate committee?
The committee's role is to ensure that the integrity of the common property is upheld. The committee is not unlike a board of directors who are responsible to govern and manage the overall interests of its' company shareholders (lot owners). Committee members are appointed to ensure that body corporate assets and building infrastructure are well maintained (e.g. foyer, swimming pool, fire systems). The Committee are also entrusted the task of supervising the adherence of body corporate by-laws and may introduce building policies and procedures in order to maintain a high standard of living for all residences. Voting committee members (chairperson, secretary, treasurer and ordinary members) and non-voting committee members (body corporate manager and caretaking service contractor) will often call upon industry consultants, trainers and performance assessors to assist the body corporate to accurately determine budgets, to ensure that relevant building compliance obligations are met, up-skill new or existing members and consider lot owner applications to the body corporate that are received from time-to-time. In short, the committee are elected to office to ensure that the common property is kept safe and in good working order, as originally intended.
2. What qualifications or fundamentals should every committee member aim to master?
Although there is no formal qualification (e.g. Industry Licenses, Certificates) required to become a body corporate manager or voting committee member, it is important to note that, infringement notices and penalties could apply in instances where the body corporate scheme is found to be negligent or non-compliant with various fire safety regulations, mechanical systems maintenance requirements, relevant Australian standards and site-specific codes of practices. This risk can be avoided with a appropriate education. It is recommended that committee members (building owners) and building managers (service contractors), as a minimum, acquire Level 1 (entry level) understanding of building compliance relevant to your state (Queensland), and level 1 (entry level) understanding of the body corporate and community management act, to confidently perform their legislated duties and functions. Gaining an accurate understanding of Caretaker versus Committee versus Body Corporate Manager roles and responsibilities is key. "Strata Mastery", deliver half day and full day, site-specific, training courses to bodies corporate to assist members to best comply with the BCCMA "Caretaker" – Code of Conduct and BCCMA "Committee" – Code of Conduct and perform at their peak! Upon completion of training programs, each course participant will receive a "Certificate of Participation" and may further apply for "ABMA Industry Practitioner Accreditation", to gain suitable recognition for committee member/caretaker performance excellence. What this means is an informed committee. Voting and non-voting members will have the critical knowledge and skills to ensure compliance, without the fear of incurring notices or penalties. It doesn't get much better then that! All this translates to is a better run scheme, a better community, better managed assets which means lower maintenance costs over the long term and ultimately greater appeal which never hurt the value of any property asset.
3. How do I become a committee member?
The body corporate and community management act supports and encourages committee membership. For this reason, lot owners may nominate themselves for one or more executive positions (Chairperson, Secretary, Treasurer) or an Ordinary Member position. Before the annual general meeting of the body corporate, each year, the secretary or body corporate manager will send a written invitation to each lot and provide all lot owners an opportunity to nominate for committee membership. The invitation is required to be received by each lot owner at least 3 weeks before, but no more than 6 weeks before, the body corporate/scheme financial year end date. The deadline for lot owners to return/submit completed nominations to the secretary or body corporate manager is by the end of the body corporate's financial year. Upon receipt of a lot owner's nomination form, the secretary or body corporate manager must acknowledge each nomination in writing. They must do this 'as soon as it is practicable'. When the secretary or body corporate manager acknowledges the nomination, they do not have to say whether or not it is a valid nomination. However, if you would like assistance to complete your committee nomination form, please do not hesitate to contact "Strata Mastery". Assistance is provided as a free (Queensland) community service. New lot owners/committee nominees will also be provided a complimentary SSK ("Strata Starter Kit") to help new or existing committee members to get ahead! Being a committee member is a great way to make a difference and positively contribute to the very community you live in as well as having a direct say in the managment of one of your greatest assets.
4. How do I run an effective committee meeting/body corporate?
Running an effective body corporate is no different to running a successful organisation. Creating a positive community culture is paramount and implementing professional building management/business practices is also essential. How is this best achieved? Consider the following 4 steps: (1) Actively promote "positive" committee leadership/communication within your body corporate – ensure that meeting minutes, community newsletters, correspondences "encourage" (as opposed to "attack") the thoughts and opinions of others; (2) Remove any obstacles to "positivity" e.g. encourage an "inclusive" (as opposed to "exclusive") approach to committee meeting attendance. Always involve your building manager in community related discussions; (3) Manage positivity. Once you have removed any roadblocks, it's time to manage the community – identify key scheme objectives, create a shared sense of purpose, invite community input and ensure that goals and deadlines are realistic. Gain an accurate understanding of caretaking contract obligations and the role and responsibilities of each stakeholder. Reward building management when goals are achieved – this reward does not have to be monetary, a genuine "thank-you" can go a long way. Communicate effectively and aim to build trust. Ensure scheme policies and procedures support a "best for building" outcome (remove any personal agendas) and once again, always involve your building manager in policy development. Support an environment where open and nonjudgemental discussions can take place. Avoid micromanagement where possible. Research shows that autonomy plays a significant role in work satisfaction; (4) Reinforce Positivity. Positivity is a habit, and the best way to cultivate it in your community is to reinforce it daily. This takes focus and self-discipline, but the benefits can be huge! "Strata Mastery" trainers are available to assist your community to gain any building compliance expert knowledge and to develop internal processes and procedures to support caretaking contract obligations and state building compliance statutory requirements. You don't have to do this on your own!
5. How do I ensure that my body corporate committee receives the appropriate legislative training and industry support?
Lot Owners/Managers may submit a written request to the body corporate committee at any time. Lot owners may also submit "OWNER" motions to the annual general meeting of the body corporate. The deadline in which to submit motions is on or prior to the body corporate/scheme financial year end date. A sample motion wording has been provided below –
"THAT the Body Corporate for (Insert Scheme Name) Community Titles Scheme Number (Insert CTS Number), authorise the Committee to subscribe to the Australian Building Management ("ABMA") Code and/or the BCCMA Layman's Guide plus enrol to the Strata Mastery – 3 Day, "New Entrant" Induction Training Course, to best comply with the Body Corporate & Community Management Act (Caretaker/Committee) "Code of Conduct", at a cost not exceeding $2,835 excluding GST/member – plus travel, postage & handling and text book charges, where applicable only. Terms and conditions of course enrolment are detailed in the accompanying documentation and/or stated below –
i. The training date, time and venue is to be determined by the chairperson;
ii. The caretaker, in their capacity as a non-voting committee member, may be requested to attend;
iii. The body corporate manager/secretary will be responsible to ensure that scheme documents (i.e. caretaking agreement, community management statement, sinking fund forecast, notice of previous annual general meeting (including all supporting documents), minutes of previous committee meeting/previous VOC), are provided to the course trainer not later than 1 week prior to the first scheduled training date;
iv. List of all course attendee details – full name, email and telephone contact details, attendee committee position title, total number of ABMA Codes required, total number of BCCMA Layman's Guides required and training venue address, must be provided to the course trainer not later than 2 weeks prior to the first scheduled training date;
v. Travel charges will apply at the industrial award rate of $0.80/km excluding GST, to attend sites located outside of Brisbane City;
vi. ABMA Code charge is $180 excluding GST/copy, if applicable only;
vii. Layman's Guide charge is $55 excluding GST/copy, if applicable only.

YES / NO / ABSTAIN
EXPLANATORY NOTE
It is not unreasonable for lot owners within the scheme to assume that all voting committee members (chairperson, secretary, treasurer and ordinary members) and non-voting members (caretaking service contractor) keep up-to-date with any changes to legislation in addition to keeping abreast of applicable acts, regulations, codes of practices, that apply to the care and maintenance of common property in our state (Queensland). In order to ensure ongoing and good governance of the scheme, this motion is presented to enable our office bearers to best comply with the BCCM Act (Caretaker/Committee) Code of Conduct and receive site specific, customised training and support where needed."

For a formal quotation (to adjoin the above-mentioned motion), please do not hesitate to contact Strata Mastery. Call 07 3861 1432 or Visit website: www.stratamastery.com.au and complete the "Contact Us" registration box provided on the HOME Page.