Caretaker Performance Management Audit/Assessment – 3 Day Training Course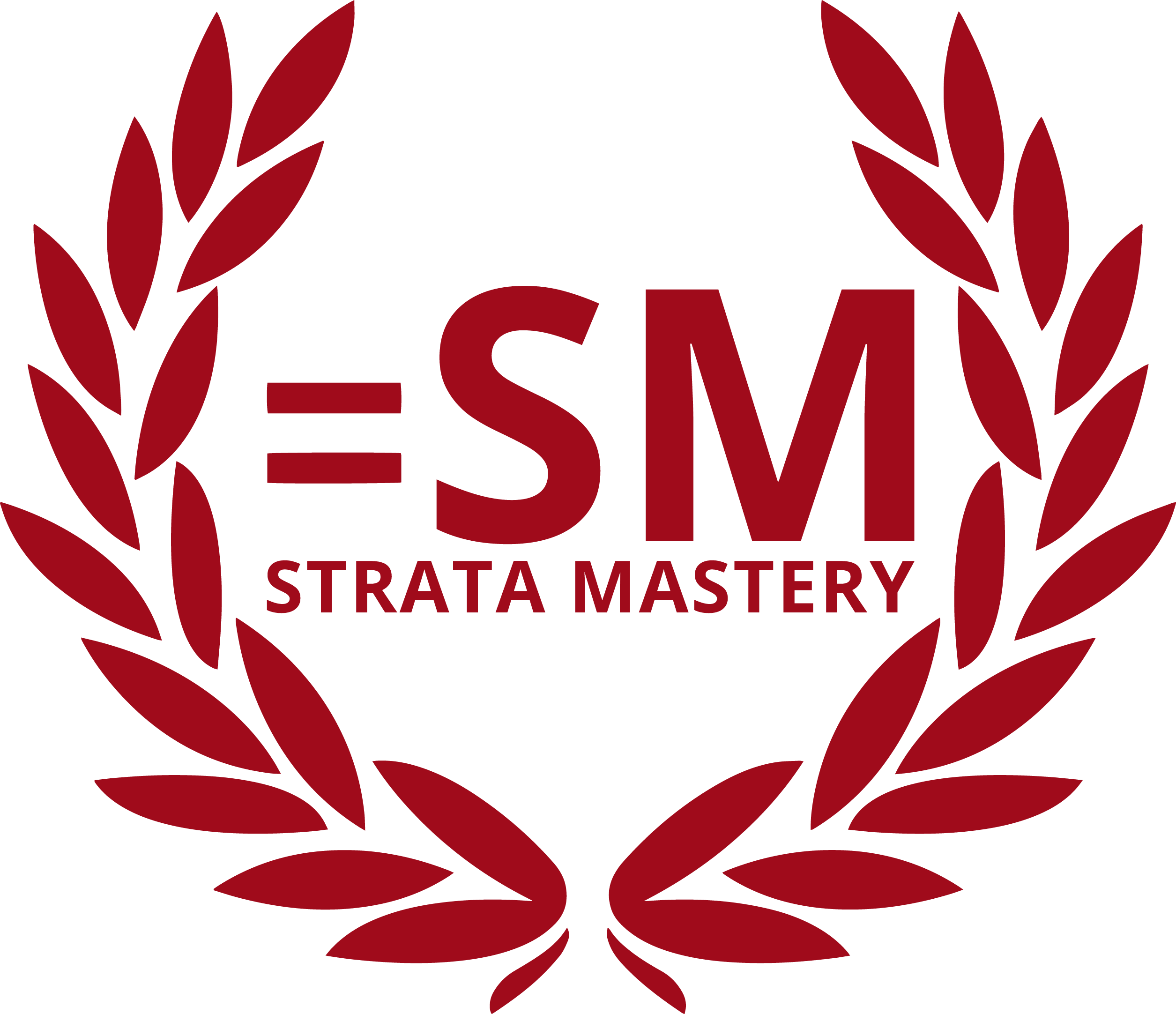 Course Type
Caretaker Performance Management Audit/Assessment – 3 Day Training Course
Reference Code
CPMA
Course Duration
3 Day Training Course
Student Type

Caretakers/Building Managers/Facility Managers
Prospective Purchasers of Management Rights
Committee Members (Chairperson, Secretary, Treasurer & Ordinary Members)
Lot Owners/Owner Investors/Owner Occupiers
Strata Managers/Body Corporate Managers
Property Managers/Letting Agents
Real Estate Sales Agents
Self-Managed Body Corporate
Property Developers

Course Description
Students are provided an introduction to the Body Corporate & Community Management Act and associated Regulation Module/s (specific to each scheme/site) to comply with the Committee/Caretaker/Body Corporate Manager "Code of Conduct" and also provided an introduction to building compliance (ABMA Code) & work health and safety.

Courses are essential for those presently undergoing a caretaker performance management audit or presently living, working or looking to invest within the strata sector and require competency around body corporate/strata legislative responsibilities and building regulation performance standards that are specific to our state (QLD).

Training programs may be arranged on short notice and are conducted onsite.

Training includes a comprehensive review of any identified non-compliances, site inspection, hands-on assistance with reporting, tendering, gardening and cleaning duties, committee communications, by-law breach management, financial and accounts payable management, implementation of body corporate policies, registers and day-to-day business operational process and procedures to successfully deliver on your contractural obligations etc. Upon completion of the Body Corporate Best Practice (BCBP) and Building Compliance 101 training course, students will receive a "Strata Mastery" lifetime subscription membership to safeguard their investment through an increased understanding of their statutory, mandatory, and minimum performance standard obligations to achieve elevated results.

DAY 1:

Subject: Building Compliance 101 Training Course + STRATA MASTERY – ABMA Code Utilisation & Code of Conduct Training Program
Duration: 5 to 6 Hours
Description: Introduction to the Building Compliance obligations in QLD – Statutory, Mandatory and Minim Objective Performance Standards applicable to the strata sector. The course includes an introduction to the Australian Building Management ("ABMA") Code + Step-by-step review of ABMA Code standards against the site specific, Caretaking Agreement "Schedule of Duties".

DAY 2:

Subject: Regulatory Compliance Via Self Assessment & Caretaker Performance Management Audit Training Course
Duration: 6 to 7 Hours
Description: Onsite inspection and comprehensive "mock" ("Diverse FMX", "Seymour Consulting", "Leary & Partners", "Danny Little") audit. This course includes step-by-step assistance to comply with any identified non-compliance items and preparation of a detailed (Photographic) Building Management Report. Students are provided a detailed action plan which may be implemented within the first 3 months of appointment/operation, to ensure compliance.

DAY 3:

Subject: Body Corporate Best Practice (BCBP) – Customised Training Course
Duration: 3 to 4 Hours
Description: Introduction to the Body Corporate & Community Management Act and associated Regulation Modules. Training is site specific and focuses around key body corporate documents (community management statement/by-laws, sinking fund forecast, financials, minutes of committee and general meetings etc.)

(Students are provided the option to also extend the training program to include the BCBP – Part B – Training Program, upon completion of Part A)

Subjects
DAY 1, ABMA CODE TRAINING PROGRAM

Course subjects include:

New Building Establishment Requirement at the First General Meeting of the Body Corporate

Hand-over & Induction Requirements of Newly Appointed Caretakers 

Building Classifications 

Essential Services (Gas, Water, Electricity Sewerage Infrastructure)

Fire Protection Services

Non Essential Services (Air Conditioning)

Soft Services – Cleaning & Waste Removal

Soft Services – Gardening

Recreational Areas – (Theatre, Playground, BBQ Area)

Swimming Pools & Spas

Minor Works (Caretaker Versus Body Corporate Responsibilities)

Work Place Health & Safety Compliance Requirements (Body Corporate Versus Service Contractor Versus Caretaker Responsibilities)

Code of Conduct

Performance Management

Project Management (When should the Body Corporate Engage an Independent Project Manager)

Landlords & Tenants Compliance & Maintenance Responsibilities

DAY 2, REGULATORY COMPLIANCE VIA SELF ASSESSMENT & CARETAKER PERFORMANCE MANAGEMENT AUDIT TRAINING COURSE

Course subjects include:
i. Step-by-step review of the "Diverse FMX", "Leary & Partners" or "Seymour Consulting" Caretaker Performance Management Audit Report and direct assistance to deliver on any identified non-compliances.

An internal check of compliance with various acts, codes of practices is conducted without the fear of students incurring infringement notices of penalties:

Establishment Compliance (e.g. Certificate of Classification)
Continuing Compliance
(a) Fire (e.g. Occupier's Statement)
(b) Mechanical (e.g. Compliance Certificates)
(c) Electrics (e.g. Thermographic Survey)
(d) Gas (e.g. Test & Tagging)
(e) Lift (e,g, Lift Registration Certificate)
(f) Hydraulics (e.g. 5 Yearly Hydrant Test)
(g) Swimming Pool (e.g. Pool Safety Certificate)
(h) Asbestos (e.g. Register)
(i) Emergency Evacuation (e.g. Plan)
(j) Workplace Health & Safety (e.g. Plan)
(k) Combustible Cladding (e.g. Cladding Identification Report)
(l) Pest Control (e.g. Inspection Reports)
Public Safety (e.g. Insurance Certificates)

DAY 3, BODY CORPORATE BEST PRACTICE – CUSTOMISED TRAINING COURSE

Course subjects include:

Introduction to the BCCMA97 – "Code of Conduct" for Body Corporate Managers/Caretakers/Committee Members

Understanding Your Scheme Profile (Module Type, Class Type, Rise Type) & Distinguishing The Key Components of Legislation

Understanding The Roles & Responsibilities of Committee Members (Chairperson, Secretary, Treasurer, Ordinary Members, Body Corporate Manager & Building Manager/Caretaker)

Body Corporate & Caretaker Spending Limits & Authorities – How When, Where & Why Body Corporate Funds May Be Expended?

Essential Building Management Tools (Community Management Statement, Sinking Fund Forecast, Insurance Valuation)

New Building Establishment Requirements (In Accordance With The ABMA Code)

Body Corporate By-Law Breach – Caretaker Versus Committee Role & Responsibilities

Committee Meeting Versus General Meeting Requirements

Time Schedule
Monday to Sunday (7 Days A Week)

Morning Session
8:30am – 12:30pm

Afternoon Session
1:00pm – 4:00pm

Course Venue
Onsite

Owner's Unit
Manager's Unit
Property Developer's Office

Off-Site

Venue of Client Choice or Alternatively (Please See Below)

Brisbane Square Library
266 George Street, Brisbane City
Telephone 07 3403 4166

Opening Hours:
Monday to Thursday 9:00am – 6:00pm
Friday 9:00am – 7:00pm
Saturday 9:00am – 4:00pm
Sunday 10:00am – 3:00pm
Closed on Public Holidays

Meeting Room Hire Fees & Charges – Category One, Up to 50 people:
Rate: $18 per hour, 2 Weeks Advance Bookings Required

Trainer's Travel Charges To & From Training Venue May Apply:
Industrial Award Rate of $0.80/km

Course Fee
DAY 1, BUILDING COMPLIANCE & ABMA CODE TRAINING PROGRAM

Normal Rate: $860 + GST/Person
Strata Mastery Member Rate: $660 + GST/Person
Text Book (ABMA Code): $180 + GST/Copy
Duration: 5 to 6 Hours
Workshop Material: All student guidebooks, text books, certificates are provided on training date.

DAY 2, REGULATORY COMPLIANCE VIA SELF ASSESSMENT & CARETAKER PERFORMANCE AUDIT TRAINING COURSE

Normal Rate: $995 + GST/Person
Strata Mastery Member Rate: $895 + GST/Person
Duration: 6 to 7 Hours

DAY 3, BODY CORPORATE BEST PRACTICE – CUSTOMISED TRAINING COURSE

Normal Rate: $695 + GST/Person
Strata Mastery Member Rate: $595 + GST/Person
Text Book (Layman's Guide): $55 + GST/Copy
Duration: 3 to 4 Hours

TOTAL CHARGES –

Normal Rate: $2,550 + GST/Person
Strata Mastery Member Rate: $2,150 + GST/Person
Text Book (ABMA Code + Layman's Guide): $180 + GST/Copy
Text Book (Layman's Guide) $55 + GST/Copy

Group Discounts Apply For Groups of 2 Or More – Please Contact Us For A Quote
Visit the Strata Mastery HOME Page

Course Completion

Upon completion of all courses, students will receive:

BC101 – Certificate of Participation
BCBP – Certificate of Participation
Strata Mastery – Electronic Student Participant Badge
Strata Mastery – Lifetime Subscription Membership

Course Enrolment Requirments

Scheme documents are requested to be forwarded to Trainers not later than

24 hours prior

to all scheduled workshops –

Community Management Statement (CMS)

Caretaking & Letting Agreement (If Applicable)

Sinking Fund Forecast

Asset Register & Contracts Register (If Available)

Notice of Previous Annual General Meeting (Including all Supporting Documents)

Documents may be requested from your Strata Manager/Body Corporate Manager and forwarded to: workshops@stratamastery.com.au

Course Registration

For a free quotation or to enrol today, please contact Strata Mastery on telephone 07 3861 1432 or complete the on-line enquiries form provided.


Contact Us for more information
"Without a doubt important information. The kind of information managers do not want to learn through experience!"-
Caretaker Audit Course – Top 5 FAQs
1. Who will initiate a Caretaker Performance Management Audit or Review?
An audit of building management performance will typically arise in circumstances where there has been a noticeable decline in the overall standard or condition of common/shared areas e.g. poor cleaning and gardening standards, poor by-law management, or, in instances where caretaking agreement/caretaking duty related complaints or disputes have gone unresolved. A disgruntled body corporate committee, having reached the very peak of their frustrations, will often engage independent legal counsel or seek the advice of the body corporate manager industry associates. Inevitably, an independent review or close assessment of caretaking performance (with contract "schedule of duties") will ensue. Caretaking Audits/Reviews may be conducted by "Diverse FMX", "Danny Little of MRAS Consulting", "Seymour Consulting" or "Leary & Partners".
2. What happens during a Caretaker Performance Management Audit?
A comprehensive inspection of the common property including all building infrastructure (e.g. swimming pool area, common riser rooms, utility rooms, hydrants, fire infrastructure, basement car park area) will take place. Assessors may also conduct a "desktop" audit of all building maintenance records (e.g. building certificates, service log books, tagging of app.) in addition to workplace health and safety compliance management plan checks. Detailed photographic evidence of any identified non-compliances will follow and any confirmed breaches of caretaking agreement terms and conditions, may or may not escalate to the issuance of one or a series of RANs (Remedial Action Notices).
3. How can a Building Manager best avoid a Caretaker Performance Management Audit?
It is imperative that building managers acquire an accurate understanding or interpretation of, site specific, caretaking agreement duties, legislative functions and building compliance responsibilities. Acquiring this information/up-skilling, however, may be a lot easier than you might think! 1, 2 and 3 day, site specific, training courses are available for Managers who are either – already on the receiving end of a Caretaker Performance Management Audit Notice/Report and needing to comply OR for Managers wishing to ensure 100% compliance, as a precautionary measure ahead of time! What are the tell-tale warning signs of a disgruntled committee: (1) Repeated and/or ongoing written/verbal complaints that are directed to the building manager; (2) Sudden and abrupt micro-management by voting committee members; (3) Body Corporate meetings being convened with the exclusion of building managers; (4) Committee resolutions/motions being passed authorising the appointment of legal counsel – where heavy discussions concerning the performance of the building manager have previously taken place.
4. What are the consequences of a poor Caretaker Performance Management/Building Audit?
Severe infringement notices and penalties will apply where the body corporate scheme is found to be non-compliant with various fire safety regulations, mechanical systems maintenance requirements, relevant Australian standards and site-specific codes of practices! In short, you do not want to learn this the hard way! Incidences (e.g. injury) arising from any identified non compliances by the building manager and/or the body corporate, carry with it serious consequences. Training courses will assist Managers to mitigate risks on the common property, ensure that building compliance obligations are satisfactorily met, provide clarification on caretaker versus body corporate roles and responsibilities, and help to reduce unnecessary legal or administrative costs for all industry stakeholders (committee members and building managers) who may simply require, site specific, non confrontational, guidance on caretaking contract and state building compliance statutory requirements. 
5. What are the legal consequences of receiving a RAN? (Remedial Action Notice)
Building managers are not permitted to transfer/assign/sell management rights where there is an outstanding RAN or "Default Notice" issued upon the Manager. A serious enough breach of the caretaking agreement, may warrant termination and result in a substantial legal battle (most likely supported by the Managers financier).  For further information, please visit Strata Mastery's Service Directory of recommended industry experts/body corporate law firms.