TOP 5 Assignment of Management Rights Questions Now Answered by Grace Lawyers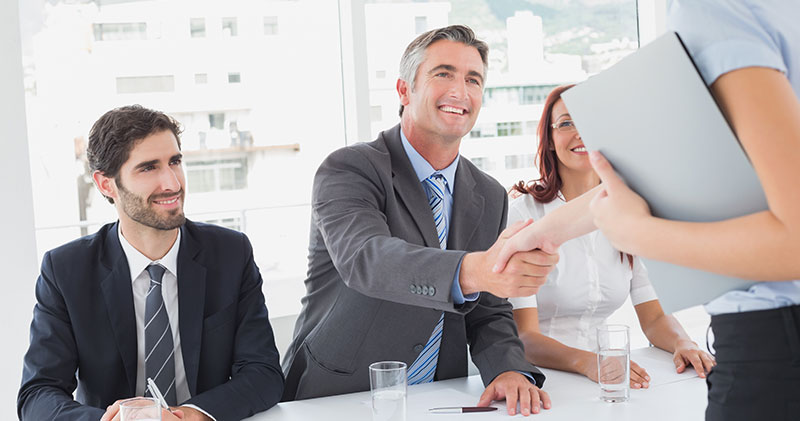 1. Committee members are often advised that "a body corporate cannot unreasonably withhold consent to the assignment of a management rights agreement" and that "a body corporate cannot impose any terms or conditions on the assignment". Could you please clarify for our readers today what a Committee may reasonably request?
Conditions are commonly imposed on consent to an assignment, or can be drafted as covenants the other parties agree to in the deed of assignment. Types of conditions that may be imposed on the Seller/Outgoing Manager at their cost:
Body corporate legal costs to consider the assignment (e.g. buyer competency – qualifications, experience, financial standing, terms of deed of assignment).
Body corporate administrative costs to consider the assignment (e.g. body corporate manager additional "outside of contract" administration service charges, including associated printing and postage fees).
Costs associated with assessing competency (e.g. appointment of a suitably qualified and independent consultant, such as, Diverse FMX, Leary & Partners, Seymour Consulting, to conduct the assignment interview and onsite competency assessment on behalf of the body corporate).
Payment of a transfer fee, where applicable only (i.e. if the transfer occurs within 2 years of the agreement being entered into or the last assignment).
Types of conditions that may be imposed on the Buyer/Incoming Manager at their cost:
Training/up-skilling requirements (imposed on inexperienced buyers).
Future caretaker performance management audit/s, in unique circumstances (imposed on inexperienced buyers).
2. On what grounds has a body corporate reasonably and successfully argued/denied consent to an assignment of management rights?
Lack of industry related experience and unwillingness to up-skill/undertake recommended body corporate training programs, if relevant to the work to be performed and to mitigate competency concerns.
Character issues (criminal convictions, histories of disputes, argumentative, dismissive or un-cooperative attitude), see for example in Riverbend Gardens [2016] QBCCMCmr 507.
Physically incapable of performing the required schedule of gardening and cleaning duties and/or not provide a sufficient alternate plan.
Poor communication skills (written and/or verbal).
3. Can you please provide some examples of "unreasonable" body corporate requests to avoid?
Imposing onerous and unnecessary requirements.
Requiring the completion of training that is not reasonably required for the performance of the caretaking duties. For example, requiring the completion of a horticulturalist course where the work only involves "the most minor of gardening duties of mowing lawns and maintaining garden beds in exclusive use common areas" – Pulse [2016] QBCCMCmr 54 at [26] (http://www.austlii.edu.au/au/cases/qld/QBCCMCmr/2016/54.html).
Unrelated requests for variations to the agreement (e.g. requests to adjust the caretaker spending limit when the request is not related specifically to the transfer consideration).
4. What are some common pitfalls committee members should be made of aware of during the assignment process?
Ensure that the body corporate is acting in the best interest of all lot owners and engaging an independent body corporate specialist law firm to execute the assignment on behalf of the body corporate, immediately upon receipt of assignment advice/request.
Ensure that the outgoing manager/seller agrees (in writing) to meet any/all assignment related costs, in the event that the transfer/assignment fails.
Ensure that the body corporate clearly identifies who will in fact be the building manager where a corporation or company is stipulated – find out which person is responsible for the day-to-day performance of the duties and be satisfied about how the business will be resourced and who will be controlling it – for example see Sirocco Resort [2006] QBCCMCmr 426.
Note that the 30 day legislated time frame, in which the body corporate must consider the proposed assignment in management rights, commences once the body corporate receives all information reasonably required to make a decision (not when the body corporate is first notified of the sale).
If the buyer requests a warranty that there are no existing breaches, then ensure that any/all existing caretaker non-compliances is not outstanding and the body corporate is satisfied with the general condition of the common property at hand-over.
Ensure that the buyer gives substantial and meaning answers to questions put to them by the committee when assessing their suitability.
5. Is it reasonable for incoming buyers to request that a voting committee member/s also enrol to the body corporate recommended training program, where members may not possess (entry level) knowledge and understanding of the BCCM Act and/or (entry level) understanding of building compliance and caretaking agreement "schedule of duties"?
The incoming manager can request, but not require, this – particularly if the committee is asking the same of the incoming manager.
The greatest precursor to successful management rights in a strata community is a healthy and productive working relationship between the manager and the committee.
An assignment presents a fresh start to the conduct of the management rights, and committees should be encouraged at the opportunity to improve their own understanding of management rights.
ASSIGNMENT OF MANAGEMENT RIGHTS TRAINING COURSES – FOR INCOMING MANAGERS/PROSPECTIVE BUYERS
Strata Mastery provide training programs where incoming managers/buyers are found to lack appropriate industry experience during the Assignment Interview. The Body Corporate Committee may impose training as a condition of the assignment, where applicable.
Strata Mastery, 3 to 4 Day, customised, training courses include the following options. Costs are required to be met by the incoming manager/buyer:
DAY 1: An introduction to the Australian Building Management ("ABMA") Code
The ABMA Code is our industry guidebook to existing building legislation and caretaker minimum objective performance standards where legislated standards do not presently exist (e.g. definition of clean, how often the swimming pool is required to be tested and to what standard? what evidence of compliance is the building manager required to harvest from service contractors? e.g. certificates, log books, tags, maintenance records). Incoming managers review ABMA Code standards with, site specific, Caretaking Agreement "Schedule of Duties" to ensure that managers are best able to deliver on contract terms and conditions. This course also includes clarification on "in contract" versus "outside of contract" specialist duties and charges permissible by building managers. Cost: $660 + GST, per person, 5 to 6 Hours
DAY 2: An introduction to the Body Corporate & Community Management Act and associated Regulation Module
Courses are specific to the scheme/property. Training includes clarification on the roles and responsibilities of each industry stakeholder (committee members, caretaking service contractor, body corporate manager, industry regulators), BCCM body corporate versus lot owner building maintenance responsibilities, BCCM Caretaker versus Committee "Code of Conduct" obligations, BCCM By-law breach management requirements, body corporate financial management and more! Course participants may select up to six (6) BCCM course modules of core interest and importance. Cost: $445 + GST, per person, 3 to 4 Hours
DAY 3: An introduction to Regulatory Compliance via Self-Assessment
Course participants undertake a comprehensive (internal) desktop audit without the fear of the body corporate incurring infringement notice or penalties. Building Managers are taken through a step-by-step guide of building infrastructure statutory, mandatory and/or minimum objective compliance requirements e.g. Lift Plant Certificate Requirements, Occupier Statement Fire Safety Requirements, Backflow Plumbing Testing Requirements and more. Upon completion of the training program, course participants are better able to "self-assess" compliance with relevant building acts. Cost: $445 + GST, per person, 3 to 4 Hours
DAY 4: An introduction to In Practice Skills (Optional)
Course participants are provided the benefit of an "in practice" instructional (physical) training course and may select up to 3 areas of key interest. In practice skill course options include: Garden Maintenance (How to mow the lawn, How to safety trim a hedge), Cleaning Maintenance (How to wash a window, How to remove grease stains), Swimming Pool & Spa Maintenance (How to backwash the swimming pool), Barbecue & Recreational Area Maintenance, Equipment Service & Maintenance, Onsite Workplace Health & Safety Compliance Requirements (How to prepare a Hazardous Materials Register) and more. Cost: $445 + GST, per person, 4 Hours
3-4 DAY COURSE FEES RANGE FROM: $1,550 – $1,995 + GST, per person
Discounts Apply Where 2 or More Students Enrol And Committee Members Are Welcome To Attend/Enrol
"If you happen to be a member of a Body Corporate in Brisbane and also have had difficulty with your Resident Manager, things could begin to change if you make the right move. Last Friday, 4 of the members of our Body Corporate along with our new Resident Managers met with Stephanie Yun of Strata Mastery. Quite often members of a Body Corporate will agree to be part of this non-paying Body to try to ensure their properties are well managed and serviced regularly. Many people in a complex will not volunteer for the Body Corporate, but leave tasks to others. As Stephanie explained though, would you rather be in the driver's seat of a car and avoid an accident or be asleep in the back seat, unaware of what was about to happen. You might also find the ABMA Building Management Code to be your best guide, but have little idea how to really use it. You might also have a manager who does not do their job properly, but you are unable to know what they must rightfully do. I can highly recommend Stephanie to take you through the documents and train you in how to use them to your best advantage. She had a big task, but kept us on target, yet allowed for relevant questions as we went. Along with appropriate breaks and a comfortable environment, she helped to actually create a cooperative working Body Corporate Family for our complex. I came away with a very positive outlook and I believe the others on our team felt the same. We have already begun to develop some new policies together to handle several long standing problems."
"The most significant development in Queensland's strata industry in the last ten years has been the increased awareness, knowledge and engagement of lot owners and committee members. It is refreshing to see consultants like Stephanie Yun at Strata Mastery facilitate this "awakening" of the most important stakeholders in the industry: lot owners and their volunteer committee members. Our strata legislation was built with the goal of self-management in mind. Effective self-management occurs when informed volunteer committee members are supported by professional strata managers and caretakers to ultimately create a well-run and harmonious community. Stephanie should be commended for creating training and education programs that will help our strata industry achieve that important balance."
"Stephanie Yun's professional attributes include:
Superior understanding of the BCCM legislation to ably assist and guide Body Corporate Committees in complying with the legislation.
Even handed, fair and uncompromising in seeking the best outcome for her clients.
High standard of ethics and genuine commitment to helping others to improve their general knowledge, resulting in their empowerment to contribute to the community well-being of the building owners they represent.
Highly articulate with superior training abilities.
I am happy to respond to any enquiries of anyone considering the engagement of Stephanie Yun of Strata Mastery."